I love, love, love the spring season. I love feeling the sun on my cheeks. I love that the nights still get cool enough that you can still have a bonfire. I love that the kids are in soccer and baseball. I love that all the beautiful colors come out on the trees, flowers, and everything looks so fresh and new.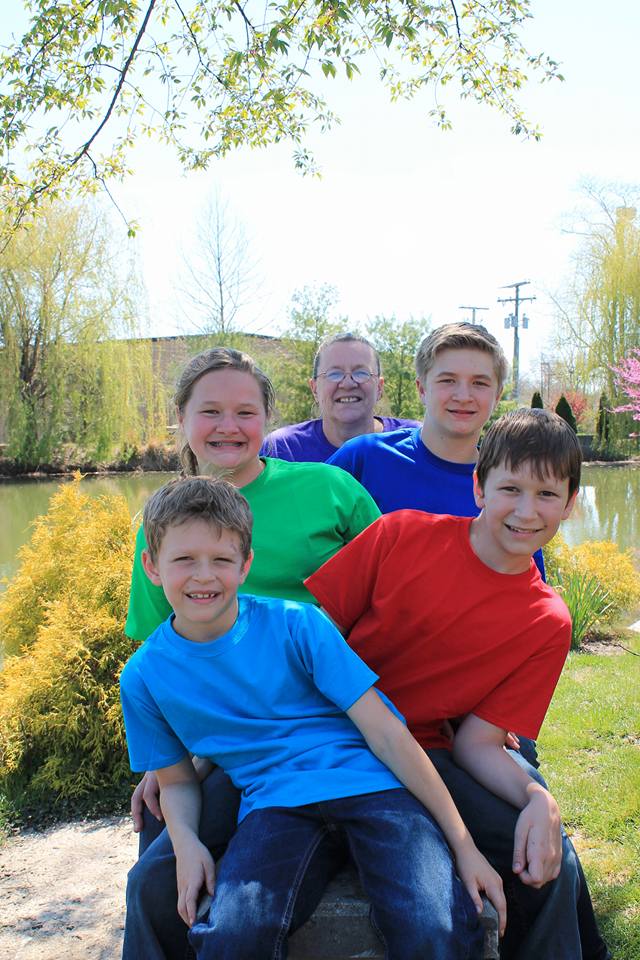 One of the things that I like to do in the spring time is to take pictures. I love pictures. My house is full of pictures. My phone is full of pictures. I have pictures every where. Here is a picture of my mother with my two kids (dark blue and green shirt) with my nephews (light blue and red shirts). They love their mamaw so much. They are always fighting over who is the first to give her a hug and kiss whether she is leaving or coming. They push their way to her.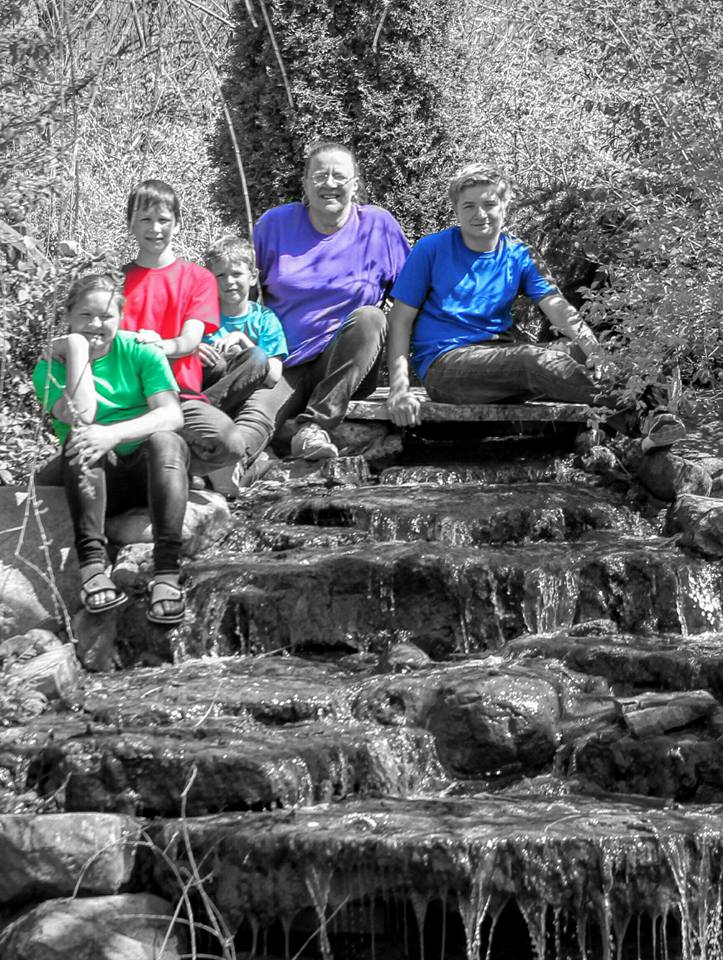 This is Ali's favorite picture. She loves that just their shirts are in color.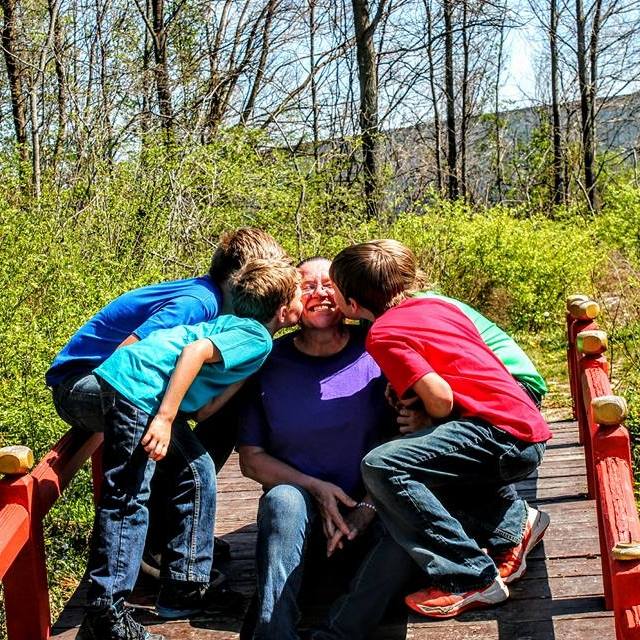 Here are all of them giving her a kiss. So much love. It is really amazing what photography can do. We took pictures at this same spot a few years ago and those kids have grown like weeds. I love watching each of them grow into the wonderful kids they are. Hopefully, one day they can take their kids and grandkids to this same spot to take family photos. It is such a beautiful place.
I love looking at pictures. I like to see what the world was like before I was born. My husband and I went to dinner last night and met a man that shares the same birth day as I do. Both of us are April 9th however, he was born in 1942. I was fascinated by that. Could you imagine all the wonderful, scary, beautiful things he has seen in his life. Back when everything was black and white, before facebook, emails, and computers. I would love to time travel back to live a few days in each decade just to see how it was.
Now with all of that said, remember that with sunshine and spring comes RAIN! Make sure that you have cleaned your gutters and inspected your downspouts to make sure that there isn't any blockage. The last thing you want is a clogged downspout draining into your house. Make sure you have changed your filters so that you get nice cold air when you kick on that a/c. This Saturday would be a good day to get all of your yard work done because it is only going to be 70. Sunday is suppose to be HOTTTTTTT so be sure to mow your lawn on Saturday.
Until Next Time...........