Greenwood Property Management
We Can Help Manage Your Property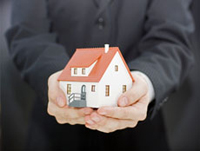 We offer a full range of property management services tailored to you as an investor, homeowner, or landlord. We have an extensive portfolio of single family homes, townhouses, condos, HOA's and apartments in the Greenwood area.

We have been in business for over 12 years, our property management staff has over 10 years combined experience in Greenwood property management. We have an established reputation as a leader in professional property management.

Large enough to serve you and save you money, yet small enough to provide close personal attention.
The Benefits of using TBH Management
---
Close proximity to the portfolio's. In addition we have an after hours emergency answering service. The people that handle our emergency service calls after hours will be trained on all physical aspects of the property. In addition, senior property management personnel are on call 24 hours a day.
Weekly /monthly walk through by Sr. Management personnel
Easier to read and understand management statements
Certified property manager with CAM designations, member of NAR and holds an Indiana Real estate License
MAINTENANCE
---
Our own in house maintenance staff is available 24/7.
We take a pro-active approach to property management, we fix the problem before it happens.
Daily work order reports detailing all maintenance activities
Comprehensive preventative maintenance program
Inquire About Our Services
FINANCIAL
---
All our tax compliant properties utilize third party consultants to better serve our client and to assure set asides, income guidelines etc are being met without penalty.
Very competitive management fee
Management fee fixed for 3 years
Extensive reports are utilized like cash flow details, budget preparation, aged payables detail and chart of accounts to name a few.
Bookkeeper reviews all financials monthly for any omissions or errors.
Testimonials
---
"They are knowledgeable professionals who looks out for our best interests. They find the right tenant and are available at all times and answers questions promptly. I recommend to anyone who is looking for property management."
- Client Testimonial
Frequently Asked Questions
Q: Is a personal check acceptable for first month's rent and security deposit?




No. The first month's rent and all deposits (security, pet, appliance) must be presented in certified funds. After the first month, you may pay your rent in a personal check, money order, or cashier's check.




---
Greenwood Area Information
---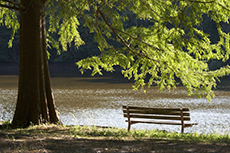 Today Greenwood is home to a number of multi-million dollar industrial plants, an ever-growing number of up-scale housing developments, and one of the state's largest shopping complexes. At the same time, Greenwood has many restored Victorian homes, businesses, and specialty shops in its "Old Towne" section. Although Greenwood is undeniably one of a growing number of "bedroom communities" for Indianapolis, the citizens of Greenwood are determined to maintain the city's integrity as a distinct community with a proud history of its own and a vital future.
Areas We Service
---