Owner Resources
Info You Need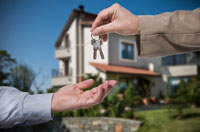 We treat your home as our own. We offer a wide range of property management services to fit your needs as a landlord or home owner. We tailor our services to ensure that you have the highest level of service for your home.
Resources
---
Frequently Asked Questions
We offer a promise, no one else is willing to make.
We NEVER charge a lease-up fee. Almost all other property management companies will charge you to find a tenant. We do not. We also NEVER charge a lease renewal fee like so many other companies do.
What's Included in your monthly fee?
Owner Portals
View Monthly Accounting Statements
View bills and invoices
View repair requests, as well as status updates
Make electronic owner contributions
Receive direct deposits from your rental proceeds (available to most major banks)
24 Repair Hotline
Electronic Work Orders, so you're always up to date on any issues


Advertise your property
We are featured on dozens of websites, print, craigslist, as well as yard signs.
Section 8. We have special relationships with caseworkers from every major housing authority.


Rent Collections
Tenants can pay in person, by mail, or we'll even go pick it up at no charge to our owners!
7 day notices prepared at no charge to owners
We have the most aggressive collection system in the area. On time payments are very important to us
Back Ground Checks
Online Rental Applications


Full Realtor Services
We can assist in new property purchases or the liquidation of assets when the time arises.


Rehab and Repair Services
We can quote simple repairs, to full property rehabs.
All repairs are made by our own staff. Cutting your rehab costs by 25% or more.
Q: Is a personal check acceptable for first month's rent and security deposit?




No. The first month's rent and all deposits (security, pet, appliance) must be presented in certified funds. After the first month, you may pay your rent in a personal check, money order, or cashier's check.




---
Areas We Service
---