I love MEMORIES. As we age our memories start to fade. Luckily someone was smart enough to invent cameras. Again we were lucky enough to have some one invent the smart phones with built in cameras so we can snap photos on the go.
We try to go on vacation at least once a year. It is hard sometimes because my kids are in sports, math bowl, choir and orff, and almost anything else that they want to do. Sometimes it is hard to juggle everything. One year we went to Michigan another year to Myrtle Beach. This year we are going to California. It will be their first time on a plane. It is only my 3rd so I am still a little scared. I love that I can take pictures of all the fun things we do together. I find myself sitting in my living room and I just look through the thousands of pictures I have taken over the years. Almost every single picture I can tell you exactly where we were when I took it. Ask anyone who knows me knows I take a lot of pictures. I don't want to miss a thing. I love to capture things when they happen because sometime in the far future when your memories have faded you can remember them through the pictures.
Last weekend I had a VERY busy weekend. The whole week was busy but the weekend man was it full of stuff to do. My son had a playoff game for basketball. He and his team did GREAT! They really played well together. They won and get to move on to the Championship game which is tomorrow. Julian is good at basketball. He can steal the ball and get rebounds like no other. After his playoff game we had to go to his All-Star Game. He did great however they lost by two points. I took this picture of him because he needed a picture for 7th grade. He has definitely turned into a young man. His features are now becoming his own. Julian doesn't let me take a lot of pictures of him :( but that day he looked to handsome not to.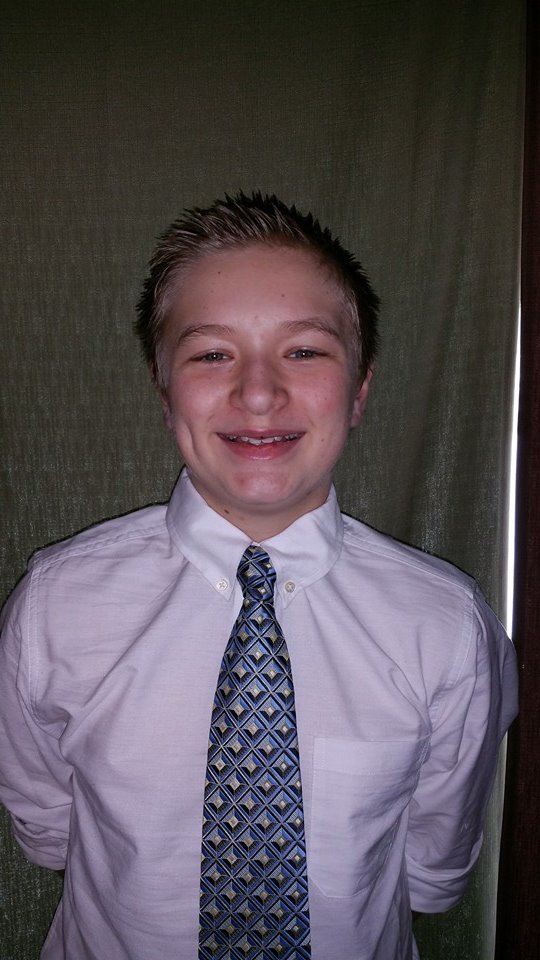 After Julian's playoff and all-star game we had to head to Ali's playoff game where sadly they lost. It was a hard fought game but the girls just didn't pull it out. Immediately after the game was over we had to rush home and get Ali and Chris ready for the Daddy/Daughter dance. It was really hard to get her face back to white after it was so red. I curled her hair and put on some eye shadow (I am not one for my 10 year to wear a lot of make up). After it was all said and done we slipped on her beautiful dress. I had to take a step back and look at my little girl. She didn't look so little anymore. She was my young lady. I got to sneak in a few shots when I dropped them off and when I went to pick them up. I love when you can capture TRUE happiness. Not something that is posed or stage but true and real. The look on Ali's face is priceless.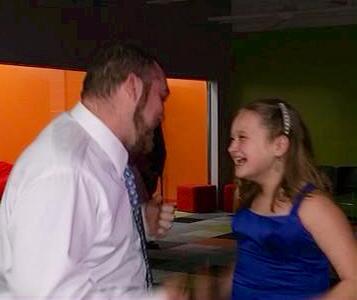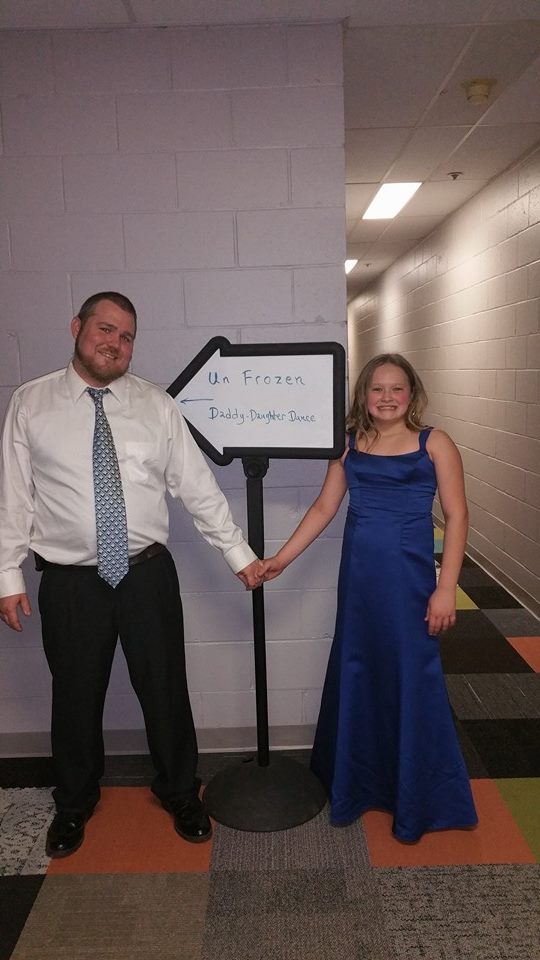 To top off the weekend we had a beautiful amount of snow. My dogs Cooper and Marely LOVE LOVE LOVE playing in the snow. They would stay outside for hours if I would let them however I didn't want them to freeze. Julian was such a sweetheart that he went to the neighbor's houses and removed the snow from their cars and shoveled the sidewalks. Ali, well she was like the dogs. She was all bundled up and dancing around the front yard. She would make snowballs and throw them in the air for the dogs to catch. Marely and Cooper would chase each other around. I am one of those crazy DOG ladies. My dogs are like my babies. They sleep with us, they are allowed on the furniture, they go on car rides. They have more privileges than the kids do something lol.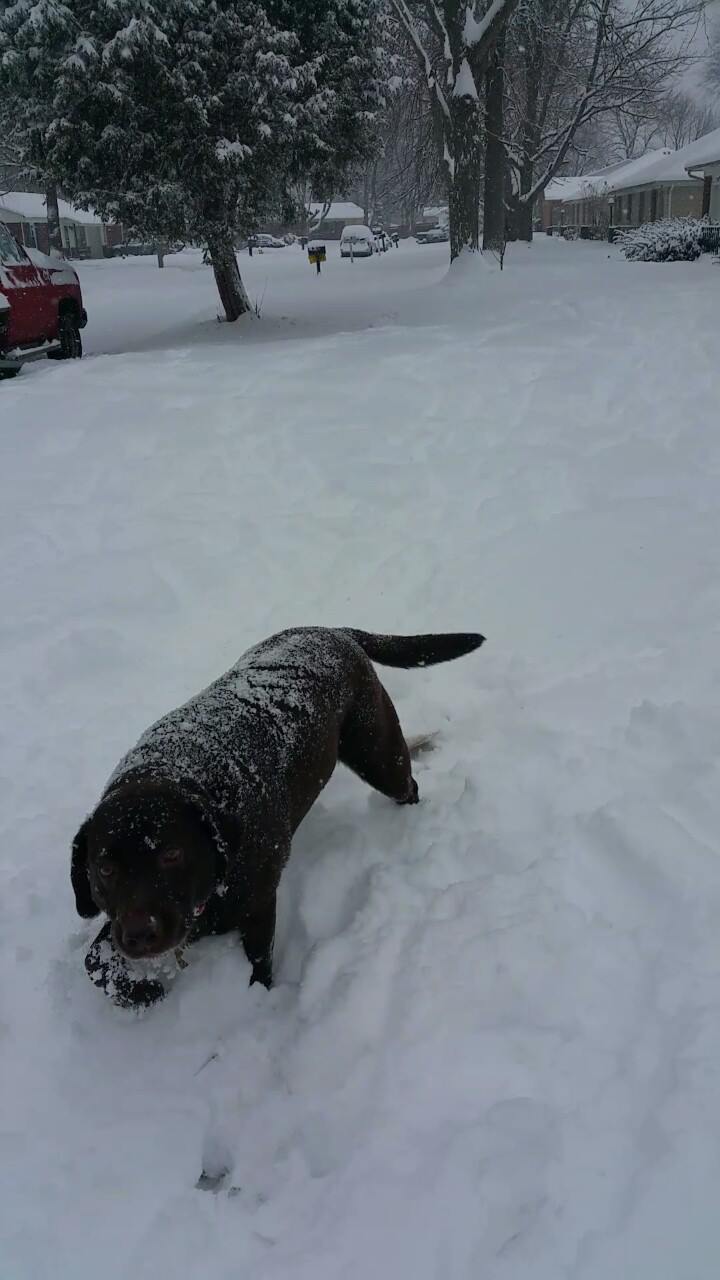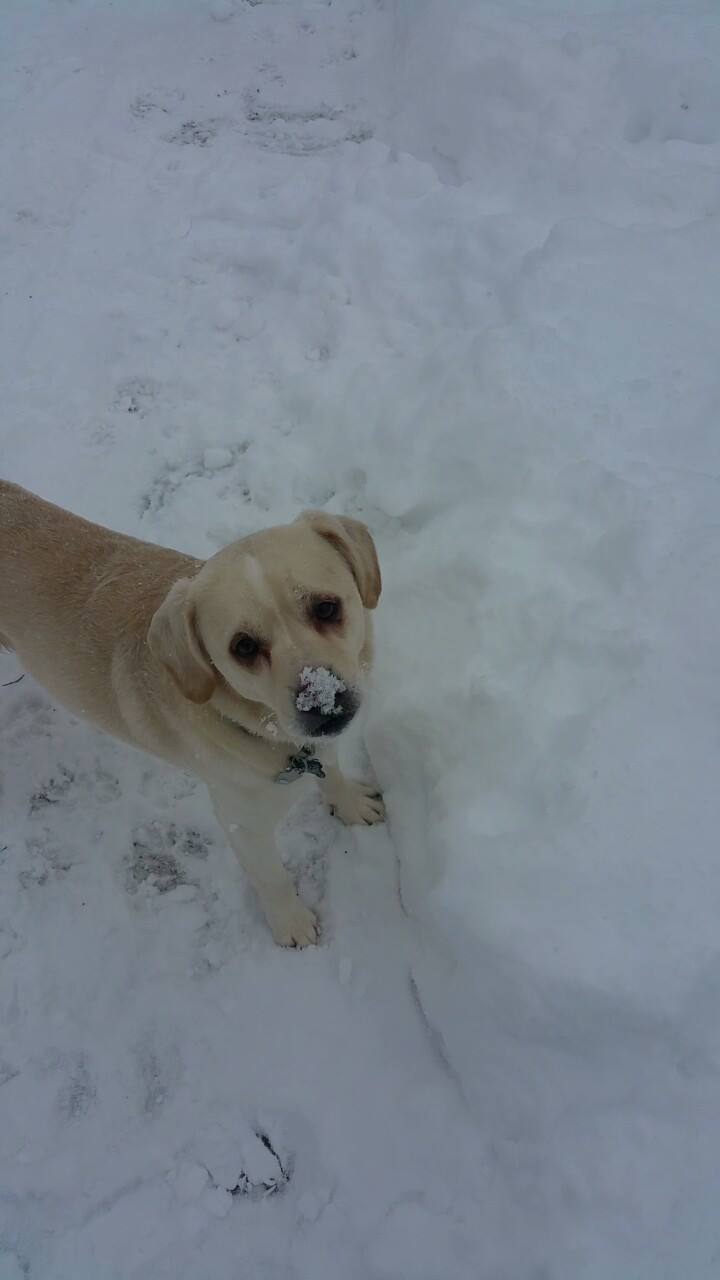 Cooper Marely
Memories: the mental capacity or faculty of retaining and reviving facts, events, impressions, etc., or of recalling or recognizing previous experiences.
So hopefully this winter will be just a memory and we can enjoy the nice Spring air. With the weather warming up remember to clean out your gutters and make sure there is no ice backed up in the down spouts. Make sure that you get your gardens and beds all ready for the pretty flowers that you are going to plant and/or the ones that will begin to bloom but most of all don't forget to stop and make some memories with the ones you love.
Until Next Time............