Hello,
I hope everyone enjoyed their Thanksgiving. I had 2 wonderful Thanksgivings. I had one with my husband's side of the family on Thursday. My daughter, niece, and mother in law make their homemade sweet potato soufflé. It is a family tradition near and dear to their hearts.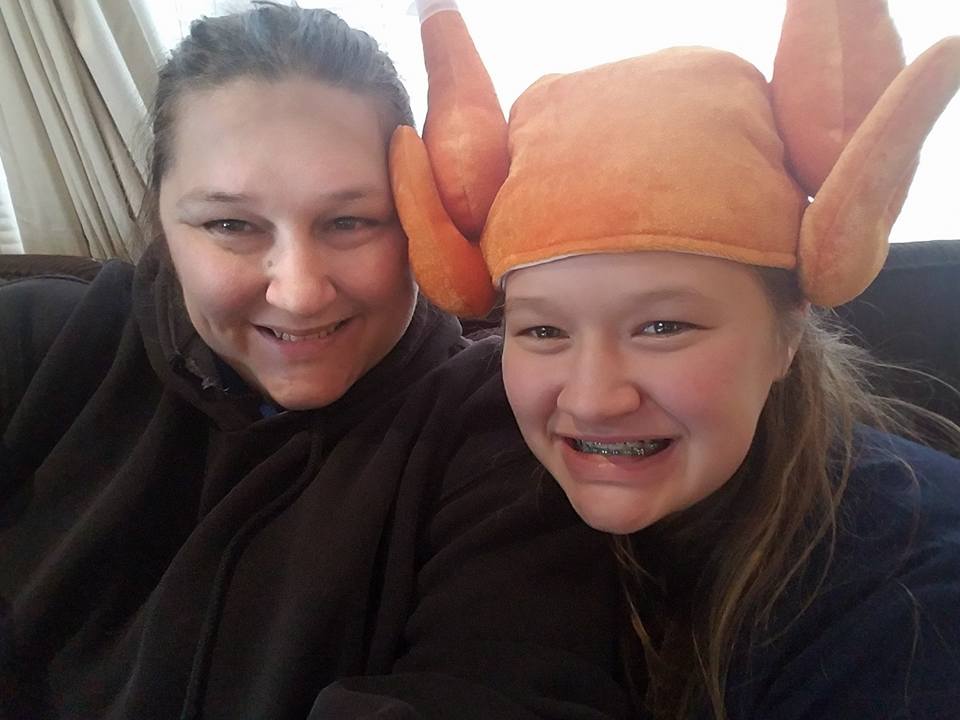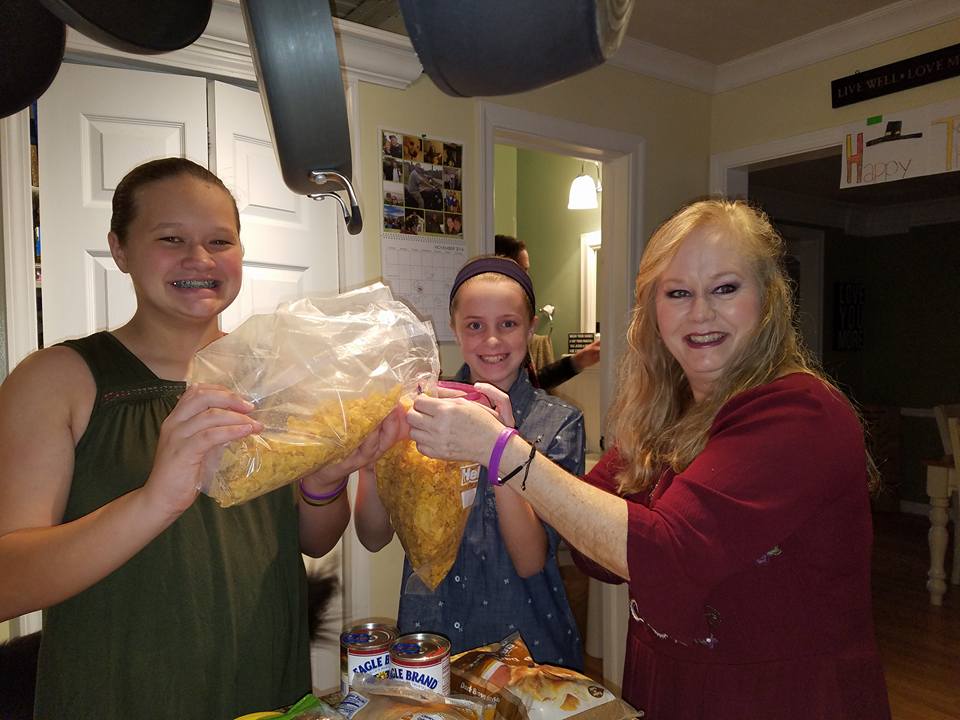 My second Thanksgiving was with my side of the family on Friday. Below is my 2 nephews (blue and Yellow)
my cousins (purple and no mask)
and my daughter (Red mask)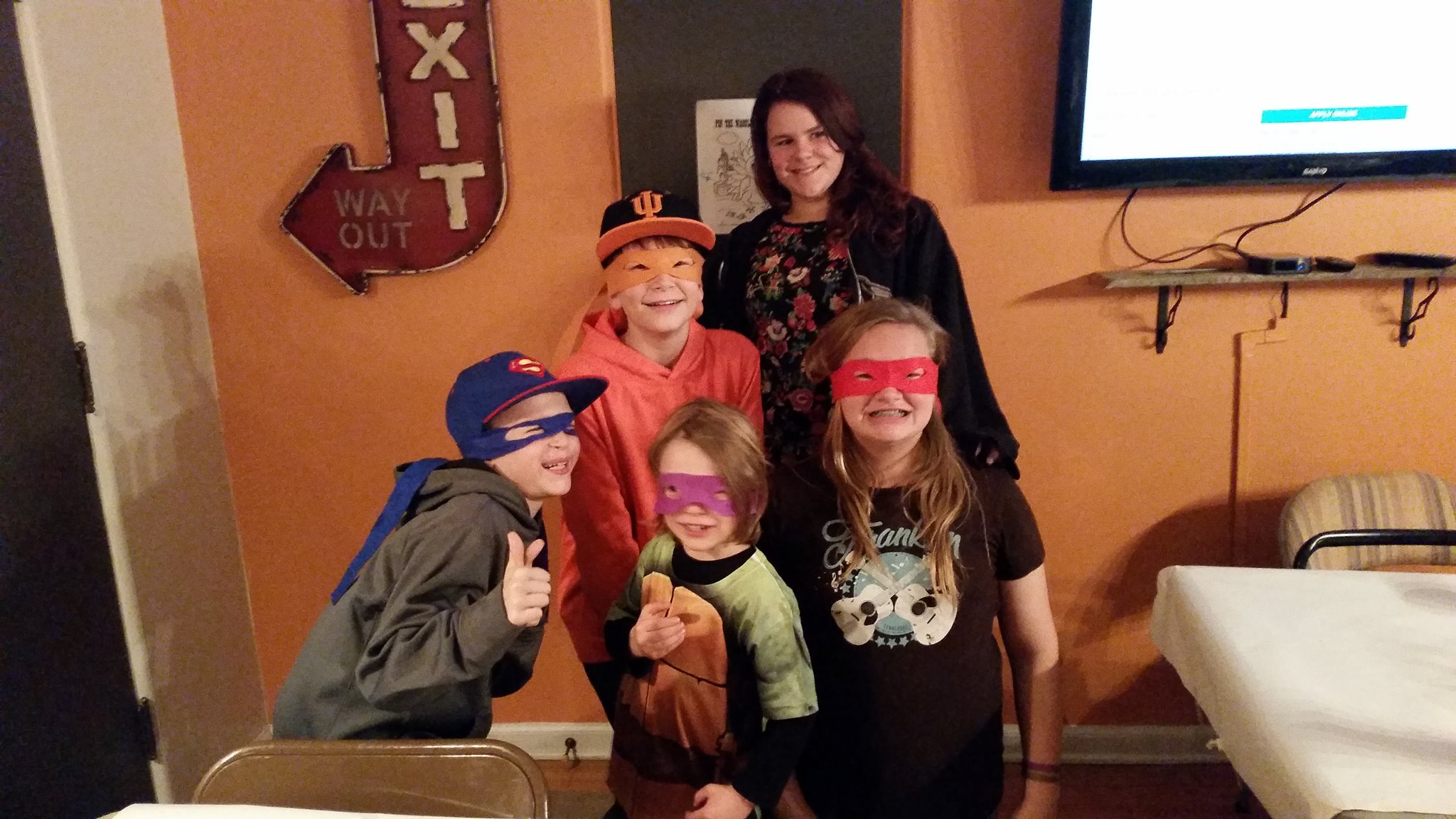 We ate lots of food and did the kids did the mannequin challenge. It was super cute.
Thanksgiving has ALWAYS been my favorite Holiday. When I was younger it was because I loved Mashed Potatoes. Don't ask me why that was the only thing that really stuck out but it was. Now, I love it because it is all about family. I love just spending time with Family. I am lucky that I have so many family members that live so close so I get to see them all the time but there are some that live far away and I don't get to see a lot. I love seeing my cousins and my kids playing together. I love hearing the laughter coming from everyone. For my son this year, I love football. My son is a Freshman in high school and he was able to practice with the Varsity team for a few extra weeks. It paid off because they ended up going to State for their division and they won State in OVERTIME! It was a nail bitter. Both teams played GREAT!!!!
Yesterday, our family decided to hang our outdoor Christmas lights. They ended up looking really good. We don't do anything super fancy. Just blue and white lights but they really do look beautiful together. I have barely started my Christmas shopping and really need to kick it in high gear. I am normally the one that waits til the VERY LAST MINUTE and it drives me crazy every year and I keep telling myself that I am going to start sooner but something always comes up. Maybe next time, right?
Until next time........